Poverty affects people in every country in the world. In 2019, 34 million people were living in poverty in the USA alone. And with the challenges of 2020, life for people who live in poverty has only become harder. Luckily, colleges across the USA are helping people who live in poverty in many ways. This ranking highlights 30 of the best.
Most colleges have the goal of making the world a better place. Naturally, this means that these colleges should aim to support people who live in poverty; however, they can. And in many instances, colleges have been following through on this aim. A major part of these activities includes helping students from low-income backgrounds access and complete higher education. But it also stretches to supporting the wider community through outreach and assistance programs. Both personal student support and wider community support have been factored into this ranking.
Poverty is a complex problem. People in the American government disagree on the best ways to help people out of poverty, meaning that support is lacking. And while colleges do not wield the same power as the US government, they can create change through the resources they have. The 30 colleges in this ranking are using their resources efficiently and effectively.
All of the 30 colleges below are good institutions to attend for either low-income students or students who want to attend a college focused on lifting people out of poverty. However, it's also possible that none of the colleges below are right for you. If that's the case, then this ranking can still be a vital resource. Each entry summarizes how colleges are helping low-income students and the wider low-income community. These have been included for you to compare and contrast with your own options.
Methodology
The articles that we researched for this ranking had two focuses: supporting low-income students or fighting poverty on the whole. These sources are as follows:
After we located the colleges in these articles, we then conducted further research to see the other ways in which they were fighting poverty. This research led to the final ranking.
The ranking criteria below are as follows: Number of mentions on methodology lists, evidence of supporting students who have experienced poverty, evidence of helping the wider low-income community, and evidence of innovative solutions.
The final ranking, from 30 to one, is as follows:
30. Capital Community College
Hartford, Connecticut
People who are low-income at Capital Community College are given a wide range of support. For example, one program ensures that students pay nothing or very little for textbooks. In 2019, the college launched the Equity, Diversity, and Inclusion Center. This new center's mission is to ensure that the college's departments and its community partners work together to ensure that its students are given extra levels of support through study. EDUMED is impressed with Capital Community College's assistance for food-insecure students. The college also offers free programming for food stamp recipients.
29. Manhattan College
Riverdale, New York
The Borgen Project highlights Manhattan College as an institution that is fighting global poverty. The source highlights the college's participation in the One Campus Challenge's initiative to fight poverty, which it joined in 2007. Additionally, Manhattan College also runs the Center for the Study of the Future of Education, which focuses on examining poverty in education. And it is proactively assisting New York City low-income school students through The Road2College, which helps these school students select the best high schools in the city for them. It also runs college and career awareness programming. And the college also provides a generous range of scholarship options.
28. The George Washington University
Washington, DC
A range of programs at The George Washington University is specifically focused on improving low-income school students' college enrollment rates. For example, it has partnered with a range of community organizations to provide campus visits, mentoring, and summer opportunities for low-income students. Additionally, for students looking to enroll in The George Washington University from low-income families, there are many assistance programs. One is Say Yes to Education, which gives full-tuition scholarships for students who graduate from public schools in New York and North Carolina. EDUMED praises the college's food pantry.
27. Michigan State University
East Lansing, Michigan
The Spartan Advantage Program aids low-income students who attend Michigan State University. This program reduces student debts for students who qualify by covering tuition, fees, room, board, and books. EDUMED is impressed with Michigan State University's food bank. The food bank has been running since 1993 and "was the first in the nation to be run by students, for students." In addition to this, the college's Office of University Outreach and Engagement helps every college department engage with its community on a local, national, and international level.
26. Austin College
Sherman, Texas
The Social Entrepreneurship for Poverty Alleviation program that Austin College runs is praised by Borgen Magazine. This program increases the engagement that the college's students conduct in the community. The primary way this program fights poverty is by getting students to assist with non-profit grant writing. Since 2013, students have been successful in raising over $1.1 million for nonprofits. Austin College is also generous with supporting low-income students financially. In fact, the average gift aid for a student at the college for the 2020-2021 academic year was $32,801.
25. Glendale Community College
Glendale, California
Most Glendale Community College students who are California residents and are successful FAFSA or CADAA applicants get the full tuition cost covered, thanks to the California College Promise Grant. According to Vox, this is just one of the components that contribute to the college being the seventh most successful at social mobility . And Glendale Community College is proactive in getting its students to perform volunteer work. For instance, it has a database of over 180 non-profit organizations that students can reach out to.
24. The University of Texas at Austin
Austin, Texas
In 2019, the leadership of The University of Texas at Austin decided to make its tuition-free for any Texas student who comes from a family that makes up to $65,000 per year. EDUMED commends the college for this decision. The University of Texas at Austin is also involved in challenging people's perceptions of poverty. For instance, it has previously run a Poverty Simulation, in which participants experience what it is like to live "with a small budget, limited time, and high stress."
23. Portland State University
Portland, Oregon
The academic retention programming that Portland State University runs is highlighted in EDUMED . This programming includes Accessing the Cultural Capital Essential to Student Success, which helps first-year students navigate college with academic advice, referrals to resources, financial remission, and more. In 2020, Portland State University received $3.4 million from the US government. This money will go towards programs that help first-generation, low-income, and disabled students during their college years. Students at the college also help the poor through the Student Community Engagement Center.
22. Georgia State University
Atlanta, Georgia
If a low-income student is experiencing an emergency, Georgia State University provides them up to $2,000 a year in interest-free loans, EDUMED reports. This and other college resources have resulted in the minority and low-income graduation rate of students more than doubling in recent years. Georgia State University also runs the Dialect, Poverty, and Academic Success Lab. This lab researches the linguistic and academic skills of African American children who grow up in poverty. This lab is currently running an innovation hub that aims to improve people's ability to identify reading disabilities.
21. University of Virginia
Charlottesville, Virginia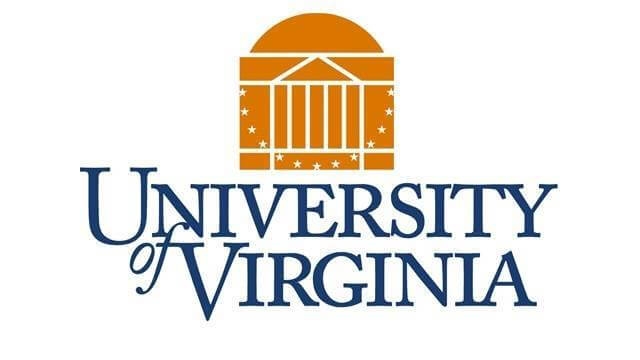 Smithsonian Magazine credits University of Virginia's Sarah Turner for co-authoring a study and outreach project that has allowed US low-income students to access a wide range of acclaimed colleges. University of Virginia itself is striving to make itself more accessible to low-income students who have the talent to attend. For instance, the college meets 100% of a student's financial needs and ensures that the majority of this financial aid will not be in the form of loans. Additionally, the University of Virginia's School of Medicine is committed to helping the underserved, both in its home state and abroad.
20. University of Washington
Seattle, Washington
The Dream Project at the University of Washington helps low-income students access college. It works by connecting the college's students with local middle school and high school students. The college students then provide near-peer mentorship and run courses. In 2017, the college also stepped up its support for its enrolling low-income students. Thanks to the support of Bloomberg Philanthropies, it was able to support an additional 125 low- to low-middle-income students reach graduation by 2025. EDUMED praises the University of Washington for running Any Hungry Husky, which ensures that its food-insecure students access the nutrition they need.
19. The University of Texas, El Paso
El Paso, Texas
Thanks to the Paydirt Promise , any Texas resident from a family that makes less than $50,000 per year can attend The University of Texas, El Paso tuition and mandatory fee-free. Even before this program was launched, The University of Texas, El Paso, was one of the leading colleges for social mobility. Vox even states that it is the 10th best college in America for making low-income students succeed. Outside of direct student support, The University of Texas, El Paso also runs a range of community programs. For instance, the college's Center for Community Engagement manages service learning opportunities, community work-study, volunteerism, a grant for students to undertake a civic leadership internship, and more.
18. San Diego State University
San Diego, California
Thanks to a range of admissions programs , San Diego State University ensures that low-income students can access and succeed at higher education. These programs range from guaranteeing admission for students from local school districts to scholarships and support for students who have exited the foster care system. Forbes is impressed with how San Diego State University is helping school counselors all over the country to improve low-income students' prospects of entering college. It is doing this by working with the US government on opportunity initiatives and creating a school counselor training program geared towards helping schoolchildren access college.
17. Franklin & Marhsall College
Lancaster, Pennsylvania
Forbes praises Franklin & Marshall College's partnerships with the Posse Foundation, which provides STEM scholarships for students from low-income families, and the College Advising Corps, which helps low-income first-year students prepare for college before the beginning of study. Thanks to these partnerships, first-generation and Pell Grant students have consistently been retained into their second years while achieving strong grades. Additionally, the college's economics department has formed The Inequality, Poverty, Power, and Social Justice Initiative. This initiative promotes "independent, open-minded, transdisciplinary study, dialogue, and actions on the causes and consequences of diverse forms of inequality, poverty, and injustice."
16. California State Polytechnic – Pomona
Pomona, California
Vox states that California State Polytechnic – Pomona is the ninth-best college in America for helping low-income students succeed. Part of this success is down to its student support and equity programs. For instance, it runs the Renaissance Scholars program. Since 2002, this program has helped dozens of formerly foster youth with the critical educational resources that they need to gain a bachelor's degree. Additionally, California State Polytechnic – Pomona runs the Center for Community Engagement, which empowers students "with meaningful community-engaged learning experiences that have a positive impact." In the 2019 to 2020 academic year, students performed almost 20,000 hours of service-learning.
15. The University of Arizona
Tucson, Arizona
Borgen Magazine praises The University of Arizona's Master in Development Practice degree for training people to effectively work to fight poverty in underprivileged areas of the world. And in 2020, The University of Arizona's efforts to enroll a higher number of underrepresented students received a major boost. It was given $4 million in federal grants to help students "pursue STEM Majors, earn bachelor's degrees, and become teachers." This funding will be distributed over the course of five years. It will support over 400 students in each of these years.
14. Boston College
Chestnut Hill, Massachusetts
EDUMED highlights Boston College's Options Through Education program as a great resource for low-income students. This program has existed since 1979. It aids students from challenging backgrounds to make the transition to college through a range of classes and "has a proven record of success in the retention and graduation of students at Boston College." In 2020, Boston College's low-income student recruitment efforts received a boost. The college partnered with the non-profit organization QuestBridge, which successfully helped low-income students access college.
13. Stony Brook University, The State University of New York
Stony Brook, New York
Bergre Escorbores's story shows the kind of outcomes that low-income students who attend Stony Brook University, The State University of New York achieve. Escorbores's guidance counselor advised him to skip college. However, a teacher showed him how Stony Brook had a range of programs designed to help low-income, first-generation students. Thanks to the support the college offered, Escorbores is now a school principal. The college also offers programs to K-12 students that get them thinking about college early. One example is Freedom School, which boosts motivation, positive attitudes, and self-esteem in second graders. Vox states that SUNY Stony Brook University is the third-best college for low-income students' social mobility.
12. South Texas College
McAllen, Texas
In 2020, South Texas College announced that it had formed a new program thanks to $100,000 from AT&T that would help low-income students train to become first responders. This program only builds upon the college's strong track record of helping low-income students succeed. In fact, Vox even states that South Texas College is the eighth most successful college for student social mobility. Additionally, the degrees at South Texas College often involve a large amount of community support. For example, The American Sign Language and Interpreting Studies program requires students to conduct 96 hours of volunteer service every semester.
11. The City University of New York System
New York City, New York
In 2020, a Brookings Institution report confirmed that six of City University of New York System's senior colleges and six of its community colleges were among the top 10 four-year colleges and top 10 two-year colleges for lifting low-income students into secure careers. Additionally, three other of the system's four-year colleges appeared in the top 25. Almost 50% of the college's students come from households that earn less than $20,000 per year. Many of the City University of New York System colleges offer support to people living in poverty. For instance, The City College of New York's Memorial Sloan Kettering Cancer Center runs the Partnership Community Outreach, Research and Education Core that provides quality support for medically underserved communities in New York City and across the USA. Additionally, Vox states that the City University of New York System is the sixth-best college in America for social mobility for low-income background students.
10. Columbia University
New York City, New York
Borgen Magazine highlights Columbia University's School of International and Public Affairs as a strong force fighting poverty, thanks to its degree programs. The college also runs the Center on Poverty & Social Policy. This center has researched and presented significant data on poverty in the USA. Thanks to a $400 million donation from an alumnus, Columbia University can provide low-income students with significant amounts of financial aid. And 18% of the college's students are the first in their families to enroll in college.
9. Pace University
New York City, New York
Vox states that Pace University has the second-highest mobility rate for low-income students in the USA. Students of all backgrounds are supported during their time at the college. In fact, in the 2019-2020 academic year, students were awarded $383 million in aid. Pace University also works to fight poverty in the wider world. For example, it has teamed up with Univision and TECHO to create The Poverty Awareness Campaign. This campaign is "intended to be a powerful platform of change aiming to educate, activate, and turn New Yorkers into key players" to end poverty.
8. University of Minnesota
Minneapolis, Minnesota
Since 1993, the University of Minnesota's law school has been running The Institute on Metropolitan Opportunity (although it was initially named the Institute on Race & Poverty.) This institute aims to fight poverty by investigating how laws, government policy, and practice affect communities that suffer from social and fiscal challenges. This institute has partnered with a range of organizations with similar goals, such as the American Civil Liberties Union and Habitat for Humanity. The University of Minnesota is currently aiming to make its education more accessible to lower-income students. For example, it is considering making its tuition-free to students whose families have incomes that are $50,000 or less. Additionally, Borgen Magazine notes that the college's Master of Development Practice in International Development is ideal for people who want to help poor communities worldwide.
7. California State University, Los Angeles
Los Angeles, California
Vox notes that California State University, Los Angeles, is the best college in America to provide higher education access to a large number of low-income students and lead them into good careers. The college's Provost and Vice President for Academic Affairs, Lynn Mahoney, says that this result is possible thanks to the faculty and staff. "They know what is needed to take students from where they are, to where they need to be," she claims. Additionally, California State University, Los Angeles also runs the Volunteer Income Tax Assistance Program. This program helps low-income Los Angeles residents prepare and file their taxes at no cost.
6. The University of Chicago
Chicago, Illinois
Students from families that earn less than $125,000 a year are guaranteed free tuition at The University of Chicago. And students from families who make less than $60,000 per year get tuition, fees, room, and board covered by financial aid. The college is also running a number of initiatives to increase enrollment from underrepresented low-income students, such as The UChicago Stand Together Initiative, making college preparation easier for Chicago public schools students, providing over 300 virtual free college counselors/mentors to low-income students, and much more. The Borgen Project praises The University of Chicago's Million Neighborhoods Map, which highlights the communities in Africa that are most in need of vital resources.
5. Earlham College
Richmond, Indiana
In 2019, Earlham College's Center for Entrepreneurship and Innovation mentored its students as they launched Quralew Co-op. This program focuses on reducing unemployment and pollution in Ethiopia, one of the world's poorest nations. And when it comes to supporting students from low-income backgrounds, the college has a strong track record. Forbes notes that Earlham College has partnered with the Bonner Scholars Foundation to meet the entire financial need of low-income students, as long as they also perform volunteer activities while studying. The source also notes that the college supports low-income students through The Ronald E. McNair Postbaccalaureate Program, which supports underrepresented students as they study for a Ph.D.
4. The Ohio State University
Columbus, Ohio
The Borgen Project is impressed with The Ohio State University's professor Sally Miller and her research focused upon increasing the availability of food in developing nations. However, when it comes to supporting low-income students, The Ohio State University is excelling. In fact, since 2015, it has increased its financial aid for low- and moderate-income Ohioans by $150 million. It is also helping low-income people access affordable education by offering digital textbooks, summer tuition discounts, tuition freezes, and more. And since 2018, the college has covered the full cost of tuition and mandatory fees for Ohio students who qualify for Pell Grants.
3. Massachusetts Institute of Technology
Boston, Massachusetts
As well as providing students from families with incomes under $90,000 a year with free tuition, the Massachusetts Institute of Technology also runs the First-Gen/Low-Income Pre-Orientation Program for first-year students. This program helps "facilitate the transition from high school to MIT." Vox notes that low-income students who enroll in the Massachusetts Institute of Technology enjoy strong success rates in their education and careers. The Borgen Project states that Massachusetts Institute of Technology's professors Abhijit Banerjee and Esther Duflo have been fighting global poverty through their Nobel Prize-winning collaboration with a Harvard University professor that has provided pathways to improve the lives of people living in poverty in Kenya and India.
2. Harvard University
Boston, Massachusetts
The leadership at Harvard University has worked with other colleges to increase low-income student enrollment. For instance, Smithsonian Magazine notes that one college professor, Christopher Avery, teamed up with Stanford University's Caroline Hoxby to identify talented low-income students across America who were overlooked when it came to high-quality college outreach. The source also notes that the college, on the whole, has undertaken a range of other innovative steps for encouraging low-income students to attend, such as offering free tuition for students from low-income families. And while Vox notes the college could enroll greater numbers of low-income students, it also acknowledges that the low-income students who do enroll often succeed in their careers. Lastly, Borgen Project praises Harvard professor Michael Kremer for his Nobel Prize-winning collaboration with MIT professors on devising solutions to poverty in Kenya and India. Additionally, Harvard University also has many programs that are geared toward fighting poverty. For instance, the Malcolm Wiener Center for Social Policy runs The Joblessness and Urban Poverty Research Program.
1. Stanford University
Stanford, California
Smithsonian Magazine notes that possibly Stanford University's greatest asset for lifting people out of poverty is Caroline Hoxby . Caroline Hoxby has successfully created initiatives that enroll talented students from low-income backgrounds to a range of prestigious colleges. EDUMED, on the other hand, praises Stanford University's Phoenix Scholars Program for mentoring low-income students. Lastly, while Vox notes that Stanford University could enroll more low-income students, the source also states that the college is highly successful in getting the low-income students who do attend into successful careers. Additionally, the college also runs the Stanford Center on Poverty & Inequality. This center has been in existence since 2006 and "is committed to providing research, policy analysis, and training on issues of poverty and inequality."
Related Rankings: