Colleges love to boast about their students' accomplishments, but how can you tell that a college's students are really amazing? One strong indicator is to see which colleges have created the most MacArthur Fellows. MacArthur Fellowships are known as "Genius Grants." But the MacArthur Fellowship website describes them as awards for "talented individuals who have shown extraordinary originality and dedication in their creative pursuits and a marked capacity for self-direction." And this article will reveal the top college destinations for these people.
These MacArthur Grants are a huge deal. Each one is a $625,000 award, given to gifted American residents, with no catches and no conditions. There is also no restriction on the number of fellowships that the MacArthur Foundation gives out. But each year, the figure is usually 20 to 30 awards. To date, just over 1,000 people have been granted the award.
With only 20 to 30 awards per year, the odds of receiving a MacArthur Fellowship are incredibly slim. But even if it's unlikely that you'll win a Genius Grant, what you can do is set your sights on a college that many of the awardees have gone to. After all, studying in a place where geniuses work is a great way to set up your career!
Any of the colleges below is a fine choice for students of all subjects. Their attendance by MacArthur Genius Grant recipients shows that they really do provide a world-leading education. But it's also possible that none of the colleges is the right one for you. If that's the case, then this list is still highly useful. Each entry has a detailed description explaining what it is that makes the college so good at attracting and producing geniuses. And you can use this information to compare and contrast it with your own college options!
Methodology
To produce this list, we've consulted the MacArthur Foundation's most recently released data, which dates to 2015 and followed this up with our own research into the last four years of awards. The primary source of all data up to 2015 comes from one place:
MacArthur Foundation, MacArthur Fellows, Where Fellows Received Undergraduate Degrees
For the last four years of winners, we've examined the data of the most recent recipients, which is from this source:
MacArthur Foundation, All Fellows
Our final ranking of the colleges goes further than just listing where most of these grant recipients went to college. It examines which colleges have seen the most recipients in terms of a percentage of a college's size, and which colleges have seen the largest increases in recipients in recent years.
Our results, from 50 to one, are below:
50. Vassar College
Poughkeepsie, New York
Vassar College is doing a good job of keeping its four MacArthur Grant-winning alumni connected with current students. For instance, in 2017, the alumnus and grant winner Ellen Silbergeld delivered a talk on agriculture at the college. This strong spirit of maintaining connections starts with how Vassar manages its faculty and student populations. 97% of students and more than 70% of faculty live on Vassar College's campus, giving the liberal arts college an incredibly strong community spirit. Faculty and students often collaborate on many curricular and extracurricular activities. For instance, together they run Vassar Farm, a 500 acre on campus reserve, where they grow food and engage in research projects.
49. University of New Mexico
Albuquerque, New Mexico
Three-quarters of the students that attend the University of New Mexico receive financial aid. And the college gives out over $50 million in scholarships every year. When these figures are combined with the knowledge that the college has received four MacArthur Genius Grants to date, then it shows that the University of New Mexico is doing great things for students from less affluent backgrounds. In fact, students save on average $13,000 per year compared to University of New Mexico's peer colleges. This means that for a student who wants to be around a community of the brightest people while saving money, University of New Mexico may be the best option.
48. Wellesley College
Wellesley, Massachusetts
It may have been many years since a Wellesley College alumnus has won a MacArthur Grant, but the college is undoubtedly held in high regard by the MacArthur Foundation. That's because the person in charge of leading the Foundation's Genius Grants is Cecilia Conrad, who is a Wellesley College alumnus herself. She has been in charge of the grants since 2012. The lack of grants going to Wellesley students in this time may be attributed to the fact that Conrad wants to avoid accusations of favoritism with her own college. However, it is undoubtedly a strong positive sign for Wellesley College that its alumnus is now leading the Genius Grant Fellowship.
47. Purchase College, State University of New York
Purchase, New York
A very specific type of student will be attracted to SUNY-Purchase. The college describes itself as the "eccentric cousin of the SUNY family." It is a college for "dreamers, the DIYers." This unique college for people that stand out from the crowd has to date produced four MacArthur Grant winners. While the last four years haven't produced any new MacArthur Geniuses, the college is more than happy to revel in its over 18,500 success stories to date. In recent years, graduates have been nominated for and won Oscars, Pulitzer Prizes, PEN/Faulkner awards and much more.
46. Pomona College
Claremont, California
At present, Pomona College alumni have won four MacArthur grants. And while no alumni have won in the last four years, recent graduates and current students have been doing lots of great activities to prove that they are making an impact. For instance, Pomona Partners is the college's longest-running engagement program, which sees students volunteer to host activities and experiences with seventh and eighth graders. These experiences teach younger people about important subjects, such as environmental justice. It has been running since 1993.
45. Haverford College
Haverford, Philadelphia
By 2014, Haverford College had produced four MacArthur Grant-winning alumni. That number has not increased since, but students and alumni are winning a range of other awards. For instance, in 2018, two senior students received $30,000 Waston Awards, which funded "a year of independent exploration and international travel." However, even before receiving the awards, the students had been able to gain vast experience in the real world. That's because Haverford College is dedicated to sending students around the globe during their time of study.
44. University of Pennsylvania
Philadelphia, Pennsylvania
The University of Pennsylvania is overdue for an alumnus winning a MacArthur Genius grant. In 2014, five alumni had won the award. By 2018, that figure had not increased. However, the University of Pennsylvania's faculty members have managed to receive grant money from the MacArthur Foundation. For instance, Mary Reid Kelley, a faculty member of the university's fine arts program, won the Genius Grant in 2016. Despite the lack of recent alumni wins of the MacArthur Grant, people who are associated with the University of Pennsylvania have a lot to be proud of. For instance, in 2018, the University of Pennsylvania Health System celebrated its 25 th year of existence.
43. University of Iowa
Iowa City, Iowa
The creative credentials of the University of Iowa have been rising in prominence in recent years. This is reflected in its third-ever alumni MacArthur Grant win in 2015. The award went to Ellen Bryant Voigt, who is a poet whose works focus on the concepts of will and fate. And just one year before this win the second MacArthur Genius Grant to go to a University of Iowa alumnus went to Samuel D. Hunter, who is a playwright. In addition to these winners, the college has over 40 Pulitzer Prize-winning faculty and alumni.
42. Brandeis University
Waltham, Massachusetts
It has been many years since a Brandeis University student won a MacArthur Grant. However, the college's achievements are beginning to rise in prominence, which should translate into future awards. In 2017, two current Brandeis University faculty members were awarded the Nobel Prize in Physiology. If this win won't inspire the MacArthur Foundation to award current alumni for their world-changing work in future years, then it will be incredibly shocking. And there is strong evidence that alumni and students are doing amazing things. For instance, a current PhD student is fighting for increased rights for parents with disabilities, which aligns with the type of work for which MacArthur Grants are awarded.
41. Pennsylvania State University
University Park, Pennsylvania
Jason De Leon's anthropological work impressed the MacArthur Foundation in 2017, leading the organization to award him the grant. He won due to the way he uses his forensic and archaeological evidence to highlight immigration policy consequences. And in winning this award, De Leon became the third graduate of Pennsylvania State University to win the MacArthur Genius Grant. De Leon's work involves great amounts of research, which he learned to do effectively at his college. Pennsylvania State University has fifteen subjects that rank in the top 10 for research expenditures. The only other college in America to have as many subjects spending so heavily on research is Johns Hopkins University.
40. DePaul University
Chicago, Illinois
DePaul University's third alumnus to win a MacArthur Grant came in 2017. The award went to Rami Nashashibi, who works as a community leader in Chicago. He confronts the challenges of poverty while bridging class, race, and religious differences. DePaul University itself is based in Chicago, and it was through studying at this institution that Nashashibi became driven to improve the circumstances of its less affluent citizens. Students at the college have dedicate d over 500,000 hours of service to their local community, which must have played a strong role in shaping Nashashibi and many other alumni outcomes.
39. City University of New York, Brooklyn College
New York City, New York
In 2017, City University of New York, Brooklyn College became the third college in the CUNY network to have as many as three alumni win MacArthur Grants. The third grant in the college's history went to Annie Barker, who is a playwright who highlights the limitations of language in her work. Brooklyn College was the perfect place for Barker to hone her craft, as it is incredibly integrated with its urban environment. As the college website states, City University of New York, Brooklyn College "uses the entire city as a living classroom that broadens our students' understanding of the world around them."
38. University of California, Davis
Davis, California
The finance industry does not have a reputation for helping those who are from poor backgrounds. But Jose A. Quinonez, 2017 MacArthur Grant winner and University of California, Davis alumnus, is changing that. He won the prestigious award due to his development of a model that provides mainstream financial services to underbanked parts of society. University of California, Davis considers itself to be a college of "go-getters, change makers and problem solvers." Alumni like Quinonez show how the alumni are really implementing this approach into the real world!
37. City University in New York, Queens College
New York City, New York
In 2017, City University in New York, Queens College became one of the small number of colleges to have four MacArthur Grant-winning alumni. Cristina Jimenez Moreta was the alumnus who gained the fourth award, thanks to her work in changing the perceptions of immigrant youth in America. This win couldn't have come at a better time for the college, as it was celebrating its 80 th year of existence in 2017. Moreta's award really highlights why City University in New York, Queens College had been so successful and is likely to be even more successful for the next 80+ years.
36. Johns Hopkins University
Baltimore, Maryland
Greg Asbed, Johns Hopkins's fourth alumnus to win a MacArthur Grant, is a human rights strategist who is transforming the conditions of low-wage workers. Asbed's win came in 2017, and it highlights how Johns Hopkins University's education is making lives better everywhere . Currently, 21,520 alumni of the college live outside of the US. They are able to gain opportunities around the world thanks to the vast amount of money that the college spends on overseas education and research. In 2018, the college dedicated $353 million to overseas endeavors.
35. University of Washington
Seattle, Washington
For many years, the University of Washington has held a reputation as a pioneer of information technology. It's fitting in that case that the latest alumnus to win the MacArthur Grant, Stefan Savage in 2017, won for addressing some of the largest issues in IT today. He has worked for years on identifying and addressing the internet's vulnerabilities to cybercrime. The University of Washington seems certain to retain its reputation as a leader in computing and IT. It is constantly evolving to address new trends in this world. For instance, in 2019, it has even opened an e-sports arena and gaming lounge. To date, the college has won five MacArthur Genius Grants.
34. Juilliard School
New York City, New York
One of the world's most renowned musical conservatories earned another accolade in 2018. It became one of the very few colleges to have produced five MacArthur Grant-winning alumni. Matthew Aucoin and Vijay Gupta were the 2018 winners . Aucoin won due to his work as a composer and conductor. Gupta won due to founding and directing Street Symphony, "which performs in homeless shelters, jails, and halfway houses." These wins are very much in line with the current direction of Juilliard School. In recent years, it has been focusing on using artistic expression to help disadvantaged communities. One example is its current exhibition, which highlights a range of different refugee stories through artistic displays.
33. Bryn Mawr College
Bryn Mawr, Pennsylvania
As of 2018, Bryn Mawr College alumni have won six McArthur Grants. The college's approach to educating its students is to balance seriousness with fun. By creating this atmosphere where students work hard and play hard, people have really excelled themselves. Bryn Mawr College's teaching also emphasizes leadership while respecting collaborative achievements. It does this by giving students experiences outside of the classroom that emphasizes co-working, responsibility, and leadership. At an undergraduate level, Bryn Mawr College is a women's only institution, but its postgraduate courses are mixed.
32. Antioch College
Yellow Springs, Ohio
Although it has been a number of years since an Antioch College alumnus has won a MacArthur Grant, the college is proud of its achievements. It has won six MacArthur Grants to date. The college has also used the foundation as an outline for its own grant program. The Winning Victories Grant was launched in 2018. It supports "alumni initiatives that impact the quality of life, public good, social justice and the environment in local, national and international communities." Former students are awarded either $50,000 or $10,000 to allow these initiatives to take place.
31. University of California, Santa Barbara
Santa Barbara, California
Victoria Orphan's 2016 MacArthur Grant win brought the total number of University of Santa Barbara alumni to have won the award up to five. Orphan's win was due to discovering new information on the biochemical processes of nutrients that shape the Earth's climate. The University of California, Santa Barbara's association with the MacArthur Foundation has been strong for over a decade. In 2007, the college announced that it was leading a $10 million MacArthur Foundation program that links neuroscience with the US legal system.
30. University of Texas at Austin
Austin, Texas
In 2015, Dimitri Nakassis became the sixth University of Texas alumnus to be given the MacArthur Grant. Nakassis is a classicist who has challenged the way that historians assess economic exchange and politics in ancient Greek history. More recently, the University of Texas at Austin faculty member Livia Schiavinato Eberlin  won the genius grant for creating technology that leads to more accurate cancer diagnoses and treatment options for patients. Both the University of Texas at Austin's alumni and faculty wins of the MacArthur Grant show that the college is achieving its aim of changing "the world through groundbreaking research and cutting-edge teaching and learning techniques.
29. Duke University
Durham, North Carolina
In 2018, Pastor William J. Barber II became the sixth Duke University alumnus to win a MacArthur Grant. He is using his religious career as a force for confronting racial and economic inequality in America. Although Duke University recently made headlines due to a professor instructing Chinese students to speak English on campus, this award win shows that, on the whole, the college is striving for racial equality. In fact, the college's core aim is to teach in a way that increases student wisdom and promotes human happiness.
28. City University in New York, City College
New York City, New York
When all of the colleges in the City University of New York System are combined, the alumni have won 23 MacArthur Grants. City College is the largest individual winner of the grants among the System, with eight awards to date. City College was the first college in the CUNY system, and since its foundation has been a force for social change. The students that come to this college have been recorded as increasing their income significantly from their parent's income. However, in the last four years, no alumnus has been given a MacArthur Grant.
27. University of Maryland
College Park, Maryland
Beth Stevens, the 2015 winner of the MacArthur Grant, has prompted a major shift in how the medical community thinks about brain development in humans. She is also the eighth alumnus from the University of Maryland to win a MacArthur Grant. The college is likely to produce many more grant recipients in the future, thanks to the way that it has transformed its campus. It has created America's first "Do Good" campus, which proactively focuses on transforming idealism into impact. That means that throughout a student's study, the college encourages and aids them in doing good things for the world.
26. University of Illinois, Urbana Champaign
Urbana, Illinois
The latest University of Illinois, Urbana Champaign alumnus to win a MacArthur Grant was Juan Salgado in 2015. He won this award thanks to his work in Chicago that has boosted skills development among immigrant communities. The mission of the University of Illinois, Urbana Champaign is to enhance the lives of residents in its home state, in America and across the globe. Salgado and the seven other University of Urbana Champaign alumni that have won the MacArthur Genius Grant show that the college is succeeding in this aim!
25. Georgetown University
Washington, DC
Ahilan Arulanantham was a 2016 recipient of the MacArthur Grant. He is a leading human rights lawyer in the USA. His work has secured new rights for non-citizens in America. A large part of what shaped Arulanantham's mission is his college, Georgetown University. Georgetown University's approach is to educate "the whole person through exposure to different faiths, cultures, and beliefs." This inclusive, compassionate approach has allowed Arulanantham, five other MacArthur Grant-winning alumni and thousands more who studied at the college to do great things for society.
24. University of Minnesota
Minneapolis, Minnesota
2017 saw the seventh University of Minnesota alumnus win a MacArthur Grant. Derek Peterson, a historian, won the award for improving the understanding of African colonialism and nationalism. But Peterson is one of the millions of successful graduates to have a long career in a skilled field. The number of alumni working happily in the college's home state is more than 225,000. And the success of University of Minnesota students, both in MacArthur Genius Grants and in other areas, is only set to improve. Since 1997, the college's four-year graduation rate has more than doubled!
23. Amherst College
Amherst, Massachusetts
Kellie Jones became the eighth Amherst College alumnus to win a MacArthur Grant in 2016. She won the award for her work in introducing under-recognized African American artists to a wider audience. Jones's achievements perfectly showcase what an Amherst College education can provide for students. It proudly claims to be one of the most diverse liberal arts colleges in America. 45% of students identify as a minority. The reason for such strong diversity on campus is because the college's learning environment aims to reflect the modern world as closely as possible, which means having a wide range of opinions and experiences at all times.
22. Barnard College
New York City, New York
In 2014, 10 Barnard College alumni had been given MacArthur Grants. In the years since, no more alumni have been given the award. However, graduates and faculty continue to win other prestigious awards. For instance, in 2018, one of the college's assistant professors of philosophy, John Morrison, received a fellowship into the Andrew W. Mellon Foundation. Additionally, an associate professor of psychology, Lisa K. Son, was given the Fulbright Award. Barnard is a liberal arts college for women. It teaches its students through a philosophy of engaging students and faculty in intellectual risk-taking and discovery.
21. Wesleyan University
Middletown, Connecticut
From 2015 to 2017, Wesleyan University saw more alumni wins of MacArthur Grants than it had seen from 1981 to 2014. Of the four winners in the last four years, Tyshawn Sorey was the most recent. In 2017, he won for his musicianship, which assimilates and transforms ideas from many genres, creating a unique sound. What is behind this increase in MacArthur Grant-winning alumni from Wesleyan University? It can probably be traced to the work of the current president, Michael S. Roth. Roth is himself an alumnus of the college, meaning that he had first-hand knowledge of what should be improved upon as soon as he assumed the presidency. Since becoming the president, Roth has made degrees much more affordable, opened a range of new centers and founded four interdisciplinary schools. He has also raised over $480 million in funds for the college.
20. Columbia University
New York City, New York

While Columbia University has produced an impressive number of MacArthur Fellows overall, it has not produced any in the last four years. To date, its total number of recipients is 15. Even though it has not picked up one of these awards in some time, it is still a fantastic place of learning that is constantly trying out new ways of educating intelligent minds. For instance, it has just created the African American and African Diaspora Studies Department. It has created this department because "The study of black life […] is something that Columbia has been engaging in and has been at the forefront of," for many years, said the department's chair, Farah Jasmine Griffin.
19. Williams College
Williamstown, Massachusetts
The seventh Williams College alumnus to win a MacArthur grant was Claudia Rankine in 2016. She is a poet who wowed the foundation by creating inventive work that redefined the ways of understanding 21st-century American culture. Williams College producing seven MacArthur Genius Grant recipients is an incredible achievement for two reasons . Firstly, it is a small liberal arts college that has an undergraduate population of only 2,000 students. Secondly, the college is completely needs-blind in its financial requirements of all prospective students. That means that a student's ability to pay for its education never comes into the equation when faculty members decide to offer a student a place in the college.
18. Rhode Island School of Design
Providence, Rhode Island
The last Rhode Island School of Design alumni win of a MacArthur Grant came in 2015. Nicole Eisenman was the winner, who won due to painting works that engage with present-day social issues. Eisenman is the tenth alumni to receive the grant, with all of the college's wins happening since 1997. This high proportion of recent winners shows that the Rhode Island School of Design is definitely at the forefront of artistic expression in America. This goal has been a long time in the making; the college is one of the first independent colleges of arts and design in America, with its foundation dating to 1877.
17. Dartmouth College
Hanover, New Hampshire
2018 saw the 10 th Dartmouth College alumnus to earn a MacArthur Grant. She is Becca Heller, who is a human rights lawyer who has defended refugees and improved the lives of people in at-risk populations. Dartmouth College offers the most study flexibility of any Ivy League college. Its undergraduate degrees are shaped so students have a customizable study plan, with a "year-round academic calendar of four 10-week terms." Students can also fine-tune their majors by combining them with a major of a completely separate subject or something that interests them.
16. University of Wisconsin, Madison
Madison, Wisconsin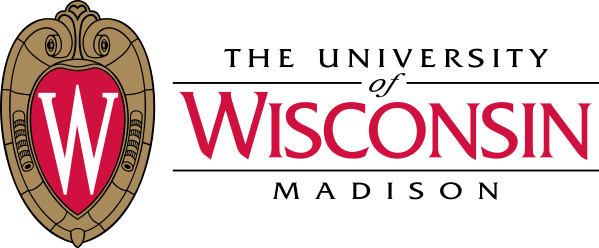 Thanks to two wins in 2018, University of Wisconsin, Madison is now among the elite number of colleges with 10 or more alumni to receive MacArthur Grants. And the two 2018 grant recipients show that University of Wisconsin, Madison is really excelling in a range of subject matter. One of the recipients, Lisa Parks, is a media scholar who has studied the impact of modern information technology on society. The other, Rebecca Sandefur, is a sociologist and legal scholar who has increased access to civil justice for low-income communities. If anyone needs any further convincing of the University of Wisconsin, Madison's credentials as a versatile place of education, then they need only look at the other awards that faculty and alumni have won. To date, the college has been associated with 39 Pulitzer Prize winners and 19 Nobel Prize winners.
15. Oberlin College
Oberlin, Ohio
Rhiannon Giddens became the 11 th Oberlin College alumnus to win a MacArthur Grant in 2017. She is a singer, instrumentalist, and songwriter who uses African American influences on folk and country music to create new culturally relevant songs. Oberlin College's musical conservatory is world famous and has produced other MacArthur Grant winners. But Oberlin's College of Arts and Sciences also has a strong track record for genius grant achievement. For instance, in 2014, Alison Bechdel won the award for her work as a cartoonist and graphic memoirist.
14. California Institute of Technology
Pasadena, California
Thanks to two wins in 2018, the number of California Institute of Technology alumni that have won MacArthur Grants is now in double digits. Both winners of 2018, Sarah T. Stewart and Doris Tsao, are scientists. Stewart has advanced theories on how collisions in space create planets and moons. Tsao has uncovered how primates perceive the visual world. Part of what makes the California Institute of Technology so good at producing world-leading scientists is its incredibly low student to faculty ratio. In fact, the ratio is three students to one faculty member, allowing the students to have an incredible mentoring relationship with their professors.
13. Massachusetts Institute of Technology
Boston, Massachusetts
In 2016, Bill Thies became the latest MIT graduate to be awarded the MacArthur Grant. He is a computer scientist who uses his skills to aid low-income communities through innovative communication technologies. This is, in many ways, the perfect example of the kind of graduate that MIT seeks to create. MIT's mission is "to make a better world through education, research, and innovation." In 2017 and 2018, alumni may not have won any MacArthur grants, but the faculty certainly did. 2018 saw two professors win the grants, one who teaches healthcare economy and one who teaches media studies. 2017 saw a professor of computer science win the award. Overall, 14 alumni have been given grants.
12. Brown University
Providence, Rhode Island
Ben Lerner was the last Brown University alumnus to gain a MacArthur grant, in 2015, bringing the college's total number of alumni recipients up to 15. Lerner is a writer who has published two novels and serves as a professor at the Department of English at Brooklyn College. But Brown University gave him his BA and MFA. In the future, Brown is committed to providing a larger number of minority students access to accolades such as the MacArthur Grant. In 2016, it unveiled its Pathways to Diversity Action Plan, which will make the college more open to students from a range of cultural and racial backgrounds.
11. University of Michigan
Ann Arbor, Michigan
2018 saw a University of Michigan alumnus win a MacArthur Grant for the first time in many years. Playwright Dominique Morisseau was awarded the grant for creating plays which "juxtapose beauty with destruction, hope with despair, and bring to light the complicated realities of urban African American communities." Morisseau's win brings University of Michigan's alumni MacArthur Grant recipient total to 15 students. However, in 2017, the college was lucky enough to see two of its professors also receive the grant. These professors were Jason De Leon and Derek Peterson. De Leon is a professor of Anthropology, and Peterson is a professor in the Department of History. Both work in examining the cultural importance of minority communities in America.
10. University of Chicago
Chicago, Illinois
Students who study at the University of Chicago are given exclusive access to some of the most powerful people in the world. For instance, in 2018, students interacted with current Canadian Prime Minister Justin Trudeau, former President Bill Clinton, and many other influential people. The college has also created the UChicago Obama Foundation with former President Barack Obama, which will "support the next generation of leaders making an impact on issues in their communities and around the world." All these events should lead to more alumni being given MacArthur Genius Grants. In 2014, 14 alumni had been given the grant. In the four years since this data was compiled, the MacArthur Foundation has listed two more recipients from the University of Chicago.
9. Cornell University
Ithaca, New York
Although in the last four years, Cornell University has only produced one MacArthur Grant receiving alumnus, it has produced 19 overall. But in 2018, its current professor of computer science, Deborah Estrin, was one of the recipients of the grant. Cornell is certain to produce MacArthur Grant alumni in the future. It is and continues to be a pioneering school. Historically, the college became the first in America to give "professorships in American history, musicology, and American literature." It also created the first journalism degrees and was the first college to teach Far Eastern languages. The truth about Cornell is that it is pioneering, but that it takes time for awards organizations to recognize its students' achievements.
8. University of California, Los Angeles
Los Angeles, California
In 2018, the University of California, Los Angeles saw two alumni claim MacArthur Grants. One is Raj Jayadev, who is an important name in Silicon Valley. The other is Wu Tsang, who is a filmmaker and performance artist. These wins bring the total number of UCLA MacArthur Genius alumni up to 14. The college continues to produce a healthy number of award-winning students due in large part to its optimism. UCLA considers itself to be full of students and professors that use optimistic approaches to "challenge the impossible time and time again."
7. New York University
New York City, New York
Alumni from New York University have won MacArthur Grants every year since 2015. In fact, in the last four years, alumni have gained as many grants as alumni had gained in the previous 33 years. Today, the college's total number of Genius Grant alumni stands at 12. The most recent New York University winner of the grant was John Keene, who is a writer who explores the impacts of suppressed American voices on American culture. New York University is likely to produce more recipients of the MacArthur Grants in future, as the college is one of several that have sought closer ties with the awarding Foundation in recent years. In 2017, the college announced that it is now associated with a $100 million grant that the MacArthur Foundation awarded to educating young children displaced by conflict in the Middle East.
6. Stanford University
Stanford, California

To date, 20 Stanford alumni have received MacArthur Grants. The first ever alumnus to win the grant did so in the year that the grant was founded, in 1981. The award went to Douglas Osheroff, who studied physics. Since this first award, students of all kinds of subjects have won the award, from math to English. But what is it about Stanford University that makes it such a good college at producing genius level professionals in so many fields? Every student, alumnus, and faculty member will have their own reasons, but one of the most commonly cited facts is that learning and doing are always linked on the campus!
5. University of California, Berkeley
Berkeley, California
By 2014, Berkeley alumni had won 20 MacArthur Grants, making it one of only three colleges in the world (at the time) to achieve this many wins or more. However, in the four years since this figure was recorded, its number of alumni recipients has increased dramatically. Every year, between two and three alumni have been awarded grants, taking the current total up to 30 overall. What makes this figure even more astounding is that University of California, Berkeley takes on a significantly higher proportion of first-generation students than many other top educational institutions. 23% of current freshmen are first-generation.
4. Princeton University
Princeton, New Jersey
In 2014, Princeton University was the college that had produced the second most MacArthur Fellows in the world. And there's lots of evidence that this trend will only increase in the future. In 2016, three Princeton alumni were awarded the grant. However, the college's association with the MacArthur Foundation is only growing stronger. In 2018, two faculty members and one visiting fellow were awarded the grants. 2017 and 2015 both saw one Princeton faculty member receive the grant. However, the really exciting news came in July 2018, when Princeton announced that its Program on Science and Global Security was awarded $2.8 million from the MacArthur Foundation for work on reducing nuclear risks.
3. Swarthmore College
Swarthmore, Pennsylvania
With 13 MacArthur Grants given to alumni to date, it can seem like Swarthmore College is a strong but not exceptional producer of genius graduates. But in proportion to the college's size, 13 awards is a huge number. Its current total enrollment is only 1,641 students, which is just 5% the size of the current enrollment of Harvard, which has won the most grants of all time. This shows that students at Swarthmore College are undoubtedly incredible people. And the college goes out of its way to create an inspiring, collaborative and challenging environment for its students.
2. Harvard University
Boston, Massachusetts
Harvard's reputation as one of the world's greatest universities is common knowledge. However, it also has significantly more MacArthur Fellows among its alumni than any other college worldwide. By 2014, it had taught 72 MacArthur Fellows. And in the years since, another 10 alumni have been given MacArthur Grants. What's really impressive is that in the most recent year of the MacArthur Foundation's Grant Program, seven alumni were given the award. What makes Harvard University so successful  at producing MacArthur Grant winners is that numerous faculty members are recipients themselves.
1. Yale University
New Haven, Connecticut
In the last four years, Yale University has recorded significantly more MacArthur Grant receiving alumni than any other college. Over this time, 14 individuals have been given the grant. To put that figure into perspective, before 2015, only 10 colleges in the entire world had produced 14 or more MacArthur Fellows since the Grant began in 1981. It is now the college with the second most alumni among grant recipients, at 33 individuals. What makes this figure even more astounding is the relatively small size of Yale compared to other top-performing schools. Yale currently has 5,453 undergraduate and 6,859 postgraduate students, making a total enrollment of 12,312. Harvard, which has produced four fewer grant recipients than Yale over the last four years, has a total enrollment of 36,012 students.
Related Resources: