Colleges are embracing mental health management like never before. For instance, almost every college now provides counseling services to students. But how can a prospective student tell that a college is really committed to the mental health of its students? The answer is to look at the college's mental wellness programming. After all, wellness is about much more than physical health. Wellness of both the mind and body takes work and direction. The 30 colleges in this list all have mental wellness programs that ensure that students are able to thrive through the pressures of attaining a college education.
There is no one way for a college to practice wellness. And people have their own ways of achieving mental well-being. For these reasons, this list has analyzed a range of diverse mental wellness programs across colleges in America. And colleges that cater to the mental wellness of students in numerous ways score higher on this list. This means that the definition of a mental wellness program in this article is broad. A program does not necessarily have to be named "the college mental wellness program" to count. Instead, the programs need to demonstrate that they are using effective methods of improving the mental well-being of their students.
Another major factor in ranking the wellness programs on this list is whether the colleges are implementing new methods as well as established ones. Colleges, as institutions that are supposed to be forward thinking, have a duty to look for and practice mental wellness techniques that are still emerging. That means that every single college in this list is incorporating innovative and new wellness techniques.
Any one of the colleges in this list is a fine choice for someone who wants to study at a place that prioritizes student mental wellness. But it's also possible that none of the colleges on this list is right for you. If that's the case, then this ranking can still be a vital resource. Every entry has a detailed summary that explains why its mental health initiatives are effective and innovative. These have been included so that prospective students can compare and contrast the listed initiatives with those of their own potential college choices. If any college has a mental wellness program like the ones listed below, then that's a strong sign that it's worth attending!
Methodology
Numerous articles online name colleges that have wellness initiatives. This list has used those articles and then conducted further research into the colleges themselves to discover how its programs are innovative and effective. The sources used are as follows:
College Raptor, 11 Colleges Putting Health & Wellness First: https://www.collegeraptor.com/find-colleges/articles/student-life/11-colleges-putting-health-wellness-first/
NASPA, A New Model for Campus Health: Integrating Well-Being in Campus Life: https://www.naspa.org/blog/a-new-model-for-campus-health-integrating-well-being-into-campus-life
Active Minds, Seven Colleges and Universities Recognized as Best in the Nation for Providing High-Quality, Campus-Wide Health and Well-Being Programs for Students: https://www.activeminds.org/press-releases/active-minds-health-campus-award-2018/
eCampus News, There's a gap in wellness education programs on college campuses: https://www.ecampusnews.com/2019/08/07/theres-a-gap-in-wellness-education-programs-on-college-campuses/
Thrive Global, Health and Well-being Trends on the College Campus: https://thriveglobal.com/stories/health-and-well-being-trends-on-the-college-campus/
Forbes, Supporting Health And Well-Being On College Campuses: https://www.forbes.com/sites/mariaklawe/2019/07/24/supporting-health-and-well-being-on-college-campuses/#28d6667610d6
Inside Higher Ed, Colleges Use Technology to Help Students Manage Mental Health: https://www.insidehighered.com/news/2018/10/05/colleges-turn-wellness-app-address-student-mental-health
Leadership Exchange, A New Model for Campus Health: http://www.leadershipexchange-digital.com/lexmail/2017fall/MobilePagedArticle.action?articleId=1177609&app=false#articleId1177609
The final list has been ranked by the following criteria: innovative mental wellness practices, accessibility to the widest range of students, evidence of program effectiveness and aggregated mentions on the source articles.
The list, from 30 to one is here:
30. Illinois Valley Community College
Oglesby, Illinois
The most innovative mental wellness initiative on the Illinois Valley Community College campus is Project Success. Project Success is for first generation college students, low income students and students with disabilities. It melds wellness activities with traditional student support and career support services. For instance, students that are part of Project Success participate in workshops based around stress management and financial literacy. But also incorporated into the program's services are cultural events and campus visits to four year colleges. Additionally, Inside Higher Ed also commends the way in which Illinois Valley Community College is harnessing technology in its wellness activities.
29. Connecticut College
New London, Connecticut
The leadership at Connecticut College rates wellness so highly that it has a full-time director of student wellness. The director's primary focus is on drug and alcohol education programs. One of the primary ways in which the director has implemented this and other wellness programs is through creating a peer education program. Additionally, the director of wellness proactively reaches out to faculty members across the college to implement mental and physical wellness programming into classroom activities. Inside Higher Ed also notes that Connecticut College is one of several colleges in the United States that are harnessing technology to improve their wellness programming.
28. Western Wyoming Community College
Rock Springs, Wyoming
The Wellbeing & Accessibility Department at Western Wyoming Community College runs numerous indoor and outdoor wellness programs that boost mental and physical health. They are sure to appeal to a wide range of students. Current programs include Explorations in Personality, Stress Management & Relaxation, Hike & Fish and more. The college also supplements these activities with a range of alcohol free well-being social events, such as monthly open mic nights and an annual music concert called LaLaNoBooza. Inside Higher Ed also commends Western Wyoming Community College for using mental health apps in its wellness programming.
27. Georgia Institute of Technology
Atlanta, Georgia
NASPA uses Georgia Institute of Technology as a strong example of how some colleges are integrating well-being into campus-life by incorporating a concept called "upstream." The upstream approach focuses on preventing students from having issues by implementing safety-net wellness initiatives, so that students are always thriving as they move upstream. Basically, it runs on the old adage "prevention is better than cure." These safety nets include a range of on-campus wellness programs , such as "adulting" classes, which teach students skills that aren't taught in the classroom; financial wellness classes; and group wellness coaching sessions.
26. Arizona State University
Tempe, Arizona
In 2018, the non-profit Active Minds named Arizona State University as one of the seven best colleges in America for providing health and well-being programs to its students. These programs range from addiction treatment to health awareness and more. For instance, one of its wellness programs focuses on "Building a community of compassionate communication and education." It does this partly through motivational interviewing, which is a collaborative converstion based around strengthening a person's motivation to change. Another innovative wellness program at Arizona State University is ASU Denim Day, which aims to raise awareness of sexual violence not just on campus, but across America.
25. University of South Carolina
Columbia, South Carolina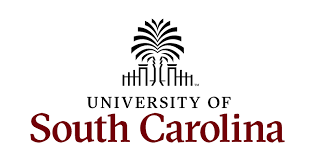 The wellness programs at University of South Carolina fall under two different banners, "Programs for Staying Well" and "Education & Leadership." These programs are open to the entire college community, and they take several different forms, such as one on one support, health screenings, presentations and more. The college also has programs that are more specifically geared towards mental well-being rather than overall well-being. These include preventative wellness coaching and skill building group counseling. The wellness programs at University of South Carolina are so strong that Active Minds states that together they are among the seven best wellness initiatives of any American college.
24. Harvard University
Boston, Massachusetts
Thrive Global highlights Harvard University as a college that has dedicated substantial efforts toward student well-being. The best place for a student to find these well-researched, well-funded wellness programs is the David S. Rosenthal Center for Wellness and Health Promotion. The center is proactive in shaping wellness programs to accommodate its entire community. In fact "There are always new ways to enhance your own wellbeing," thanks to the center. Current classes that this center manages are for yoga, tai chi, self massages, knitting and more.
23. Loyola Marymount University
Los Angeles, California
A wide range of wellness programs at Loyola Marymount University are available to students around the clock. Perhaps the most innovative of these programs is Community of Care, which encourages college staff and faculty members to refer students to its services. Community of Care is made up of college community members from different disciplines and departments. After a faculty or staff member has contacted the Community of Care, members of Community of Care then help the staff and faculty members by advising them on how to support the students that they are concerned about. College Raptor is also impressed with the number of wellness programs available at Loyola Marymount University's recreation centers.
22. University of Florida
Gainesville, Florida
Perhaps the most impressive wellness initiatives at University of Florida are its adventure trips that focus on student mindfulness and meditation. NASPA notes that these trips take place over three days and revolve around letting students discover themselves while being around nature. Examples of these trips have names like Hiking & Helping on the Florida Trail, Night Paddle & Camp-Out at Lake Wauburg and Backpack the Everglades at Big Cypress. The University of Florida counseling center also runs a wide range of workshops that are open for all students to attend. These workshops cover subjects such as break up support, anxiety, relationship health and more.
21. Harvey Mudd College
Claremont, California

As a small institution of under 900 students, Harvey Mudd College's wellness programming is heavily focused upon students working with one another. Its main programming is peer led. And all of these programs utilize the nine dimensions of wellness. These dimensions are emotional, occupational, social, intellectual, spiritual, physical, multicultural, environmental and financial. Harvey Mudd College's Vice President for Student Affairs and Dean of Students, Anna Gonzalez, explained to Forbes what some of these wellness programs look like. She revealed the the college runs a six week course on emotional awareness every single semester, utilizes an app called Kognito and teaches students how to best use their insurance.
20. Westminster College
Salt Lake City, Utah
One of the best things about Westminster College is that it offers the Human Performance and Wellness program, which lets students earn credits towards their degree. It focuses on providing "unique opportunities to challenge and maximize the potential of the human mind, body and spirit." One of the courses in the program gives students the opportunity to explore mountains nearby the campus. The college also organizes a range of non-credit wellness programs. College Raptor names Westminster College the 11 th best college for health and wellness.
19. Cornell University
Ithaca, New York

A student at Cornell University will find that they have ample wellness programs to accommodate them. For instance, Cornell Health's mental health initiatives use best practices from a range of leading mental health promotion sources. These initiatives earned the Jed Campus Seal in 2013 and the Active Minds Healthy Campus Award in 2015. Ecampus News notes that Cornell University has dramatically improved its wellness practices since 2015, when it made student health and well-being a core part of its strategic plan.
18. Duke University
Durham, North Carolina
The signature student wellness program at Duke University is called Moments of Mindfulness. This program offers all students a wide range of wellness experiences throughout their time at the college. Some of these current experiences include knitting, drum circles, guided meditations, koru mindfulness, paint nights, sleight of hand events, tai chi, tea tastings, expressive writing, meditative art and much more. Additionally, the Moments of Mindfulness program also encourages students to come up with ideas for future mindfulness activities. Active Minds names Duke University's wellness programs as being among the seven best in any college in America.
17. North Carolina State University
Raleigh, North Carolina
Students at North Carolina State University can access a range of wellness programs. In the spring semester of 2020, there are four wellness programs running. These are named Wellness Wednesdays, Hydrate the Pack, Howl and Chill Series and Wolfpack Wellness Power Lunch. Wellness Wednesdays incorporate guest speakers and stress management activities into its programming. NASPA also commends North Carolina State University for the way it has been proactively recommending its wellness programs to students, with staff members being encouraged to refer students who show signs of needing help to one of its programs.
16. University of Missouri
Columbia, Missouri
Thanks to Request a Program, University of Missouri's wellness resources can be catered to any part of and any organization within the college. It begins with a college community member, including students, requesting a well-being program. The Division of Student Affairs then offers a range of services that match the request. This outrech approach also extends to the college's traditional Counseling & Psychological Services (CAPS) Department. That's because "CAPS staff also provide outreach to student groups, particularly programs supportive of at-risk populations, on a wide range of issues impacting them in various aspects of campus life." Additionally, College Raptor names University of Missouri as the seventh best college for health and wellness.
15. The University of Iowa
Iowa City, Iowa
The Recreational Services Department at The University of Iowa offers eight different programs for students. These range from the more typical sports centered programs, like the Tennis Program or Rowing Program to the more original, such as Lifetime Leisure Skills Program and Outdoors Program. In addition to these physical wellness programs, the college has a range of wellness programs that are less labor intensive, such as one focused around light therapy. And perhaps most impressively, there is a program that gives students prizes for completing a range of healthy activities. College Raptor names The University of Iowa as the sixth best college for health and wellness.
14. South Dakota State University
Brookings, South Dakota
The South Dakota State University Wellness Center has made collaborative wellness its philosophy, NASPA states. It does this by encouraging its staff members from different wellness areas to creatively work together on programs. This means that each program offers students the opportunity to participate in wellness activities in a unique way. For example, the college's outdoor programs give students the chance to create their own outdoor adventure instead of just offering them cookie cutter experiences. The main uniting theme of these wellness programs is their aim to compel "people to be the best they can be."
13. University of South Florida
Tampa, Florida
It makes sense that a college located in the southernmost state of America has some amazing outdoor programs. But University of South Florida's wellness programs also focus strongly on boosting mental health. One of the primary ways that the college achieves this is through its Success and Wellness Coaching program. This program is free for students and pairs them up with coaches to work towards "short-term, action-oriented" wellness boosting goals. Active Minds even names the wellness programs at University of South Florida as among the seven best wellness programs of any US college.
12. Bowdoin College
Brunswick, Maine
Even though Bowdoin College is small, it still has many wellness programs on offer. In fact, it currently has no less than four wellness programs running every single day on weekdays. These range from yoga programs to Zumba fitness programs. College Raptor, however, is impressed with Bowdoin college's wellness program that makes much of the college food in small, fresh and healthy batches from local sources. This local food sourcing promotes wellness in another way than just being healthy for students to eat. Because the food has traveled only a short distance, students can know that the food they're eating has a low carbon footprint, which is great at promoting a positive mindset.
11. California State University, Northridge
Northridge, California
In recent years, California State University, Northridge has significantly expanded its wellness offerings. For instance, it currently has a range of wellness programs for students who are veterans and/or have military connections. But NASPA has been impressed with the way that California State University, Northridge has incorporated counteracting sleep deprivation into its wellness activities. For instance, it has a program that encourages students to use its on campus nap pods by offering them rewards for taking frequent naps in the machines.
10. Virginia Polytechnic Institute and State University
Blacksburg, Virginia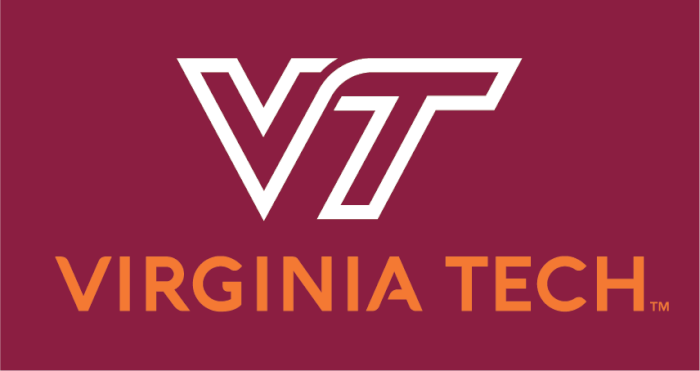 Five separate departments at Virginia Polytechnic Institute and State University have joined forces to advance student wellness, NASPA notes. The wellness programs from these departments take the form of classes, workshops, outreach services, coaching and recovery services. These services are often wide ranging, for instance, the college currently runs workshops on overall health, resilience, Koru mindfulness, alcohol harm reduction, body positivity, financial wellness and more. Virginia Polytechnic Institute and State University seems to have a wellness program for all aspects of student life. They even have a program that helps students celebrate their 21 st birthday in a safe and enjoyable way.
9. University of Richmond
Richmond, Virginia
Before any student graduates from University of Richmond, they need to complete a four part wellness program. This is why NASPA lists the college as a great wellness institution. The different parts of this program are for alcohol awareness, bystander education and two topics of a student's choice, such as nutrition, sexual health, stress management, or relationships. But the wellness programs at University of Richmond go much further than the mandatory requirements. During any time of study, students can access programs that assess their health, provide outreach, provide massage therapy, provide mental health first aid and more.
8. Kent State University
Kent, Ohio
Perhaps the most innovative wellness program at Kent State University is The Seeds of Wellness Program. This encourages all members of the college community to devise wellness initiatives that will benefit people across the university system. The program grants $1,000 in funding per initiative that it believes could benefit college wellness. Some of the successful awardees of this program have gone on to create initiatives based around study improvement via a relaxation station, a self-care fair and much more. Overall, Kent State University's wellness programs are so effective that Active Minds has named it one of seven best wellness colleges in America.
7. University of Pittsburgh
Pittsburgh, Pennsylvania
The programming of University of Pittsburgh's wellness initiative, HealthyU, is dynamic and provides students with extensive resources. The program makes it easy for students to maintain their financial, occupational, spiritual, emotional, intellectual, physical, environmental and social wellness. HealthyU is one of the main reasons why College Raptor names University of Pittsburgh as being the fifth best college for putting health and wellness first. In 2017, HealthyU became a much more important part of the college, with the provost and senior vice chancellor announcing that it would be The Year of Healthy U and that the college would provide up to $5,000 to college faculty and staff members who would create health based initiatives.
6. College of William & Mary
Williamsburg, Virginia

There are currently more than 35 different health and wellness programs on offer at College of William & Mary's Health and Wellness department. These range from the more typical, such as yoga therapy, to the more unique, such as one called "Authentic Excellence," which helps students discover the difference between "fear-based excellence" and "authentic excellence." The wide range of wellness programs on offer at College of William & Mary is unsurprising, as Thrive Global notes that it has devoted substantial research, funding and facilities to student well-being,
5. University of Virginia
Charlottesville, Virginia
Many different parts of the University of Virginia run wellness programs, which range from those that are available to everyone to those that are exclusively for students. Some of these programs are more typical, such as presentations on general health promotion. But others are more innovative. For instance, the college runs WahooWell, which encourages any student to take a survey and then have an appointment with a facilitator, who will help the student find connections between their wellness issues and ways to resolve them. The program is clear that it is not therapy, which makes it more accessible to those who are unwilling to commit to long term counseling. Thrive Global notes the University of Virginia has dedicated substantial efforts into providing its students with wellness opportunities.
4. University of Oregon
Eugene, Oregon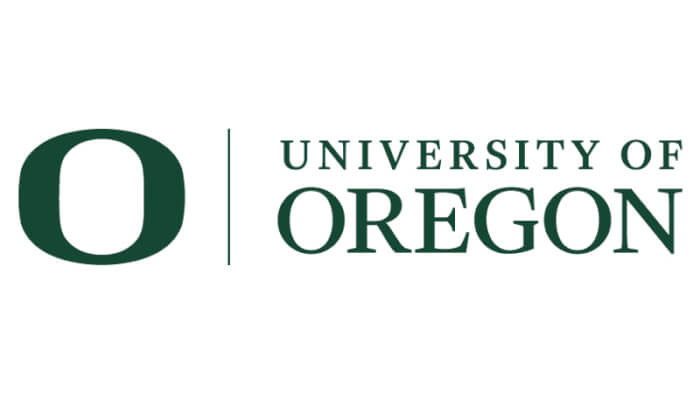 The home for many of University of Oregon's wellness programs is Duck Nest, which is located in the college's health center. This space runs initiatives such as meditation, yoga, healthy eating on a budget, aromatherapy, therapy dogs, wellness presentations and more. Duck Nest is also actively trying to bring its services to a wider community. For instance, it runs focus groups for students with the aim of finding out how to make their services more appealing to men (who are significantly less likely to access wellness resources than women.) Active Minds names University of Oregon's wellness programs as being among the seven best that can be found in any American college. Additionally, Thrive Global notes that the college has dedicated significant resources to student wellness.
3. University of California, Berkeley
Berkeley, California
College Raptor cites University of California, Berkeley's Wellness Week as one of the reasons why it is one of the top wellness colleges in America. This program allows students to tackle different aspects of wellness on different days, such as mindfulness, financial wellness and physical wellness. And throughout the year, University of California, Berkeley students can access Be Well at Cal. This program aims "to support students in living balanced and fulfilled lives." It does this by creating an individualized game plan for a student's wellness from the following areas of focus: stress, resilience, gratitude, self compassion, social connection, sleep, healthy eating, exercise, time management and career planning. And Thrive Global also notes that many wellness programs come to University of California, Berkeley thanks to the University of California system-wide initiative, Healthy Campus Network.
2. Colorado State University
Fort Collins, Colorado
Both College Raptor and Inside Higher Ed rate Colorado State University as a fantastic college due to its wellness programs but for different reasons. College Raptor notes that the college's Bikram yoga program is the result of extensive research on how the practice improves minds and bodies. Inside Higher Ed, on the other hand, praises the college on the way it has embraced technology in improving student mental health. It cites the platform that the college created called YOU at College, which helps students identify mental health issues and resources on campus. Another set of innovative wellness initiatives at Colorado State University comes from the Student Resolution Center, which runs a range of programs that specialize in on-campus conflict resolution.
1. University of California, Santa Barbara
Santa Barbara, California
The Health and Wellness Department of University of California, Santa Barbara is actively challenging its students to stay well. The UCSB Wellness Challenge and the UCSB Happiness Challenge both offer students the chance to improve their personal well-being. The UCSB Challenge works via an app which tells students about current wellness opportunities. When students participate in these activities, they earn wellness points, which allows them to win small and large prizes. The UCSB Happiness Challenge doesn't come with prizes, but it does help students by assigning them happiness boosting activities. College Raptor names University of California, Santa Barbara as the 10 th best college for health and wellness. Thrive Global also notes that University of California, Santa Barbara benefits from the University of California system-wide initiative Healthy Campus Network, which implements a range of wellness programs every year.
Related Resources